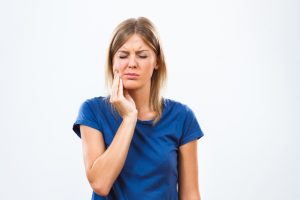 You had no idea that when your dentist told you that you needed a crown your tooth would start hurting. Sure, you put the treatment off for a few months – you thought you had time. You knew time had run out when your tooth woke you up in the middle of the night with severe pain! Now you need a root canal in Texarkana, and here's what you can expect from the process.
Why Do I Need a Root Canal?
When a fracture or injury to your tooth allows decay or bacteria to reach your pulp, or nerve, you'll begin to feel significant pain. This is the kind of pain you can't ignore, and you shouldn't because it's likely indicating that your tooth is infected. If you act quickly, a root canal may be able to preserve your tooth. If your infection is left untreated, it will progress and could potentially lead to tooth loss.
What is Root Canal Therapy?
During root canal therapy, our dentist will remove the infected tissues within your tooth through a small access hole in the top. After the infection has been completely removed, we'll seal the top of your tooth with a temporary filling and allow it time to heal. Once your tooth is healed, you'll return to Pleasant Grove Family Dentistry to have it restored with a permanent filling or crown, which will add strength and longevity back to your tooth.
Does a Root Canal Hurt?
At Pleasant Grove Family Dentistry, your comfort is our top priority, and we'll do everything we can to ensure that your root canal goes smoothly. Dr. Marracino and Dr. Haynes are kind, gentle, and highly experienced so you can rest assured that you're in good hands when you work with them.
We use the best dental anesthetics to ensure that you don't feel anything during your procedure, and our skilled dentists will get you comfortable and back on the path to wellness again in no time. Most of our patients are pleasantly surprised at smooth this procedure can be.
Root Canals Can Be Prevented!
Many root canal procedures can be avoided with consistent dental check-ups and by being proactive about your treatment needs. For example, if our doctors recommend a dental filling or crown for you, being proactive and getting the treatment done right away will protect your tooth from the decay progressing any further and causing more costly and invasive treatment. We'll check your teeth for decay at every six-month examination to detect any issues in their earliest stages.
Prevention Starts Here
Don't ignore your oral health! Contact Pleasant Grove Family Dentistry today to schedule your next dental appointment.