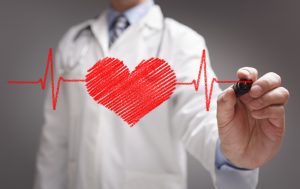 There are very few patients who regularly brush and floss their teeth as they're supposed to. If you're one of those with great oral hygiene practices at home, pat yourself on the back! Your Texarkana dentist is proud of you! But, if you didn't know this already, you can't completely take care of your smile effectively without another vital component to maintaining excellent oral health: visiting Pleasant Grove Family Dentistry. If you haven't visited our office in the last 6 months, it may be time to schedule an appointment. Here's why it's important to visit us semiannually and what you can expect.
Visiting Your Dentist is Important!
Did you know that people have died from an abscessed (infected) tooth? Tooth decay, cavities, and gum disease are real threats—not only to your smile, but your overall health! If you visited your dentist every six months (at least) these oral health issues could have been noticed and treated early. In most cases, dental problems have high retention rates if addressed in their preliminary stages. By keeping an eye out for trouble semiannually, either Dr. Torrin Marracino or Dr. Milburn Haynes can significantly reduce your chances of developing a deadly dental dilemma.
Dental Checkups and Cleanings
Pleasant Grove Family Dentistry pays attention to each patient individually. We consider your dental problems, your smile goals, and your budget. A major part of dental insurance plans that we take includes meeting with your dentist semiannually for preventive care. This is the recommended standard of care that was set by the American Dental Association. Even from the growth of your child's first tooth, patients should start visiting our dental practice two times a year. When you visit our comprehensive office you can expect:
A Comprehensive Dental Examination
Our dentists examine every detail about each patient's mouth. You may look at your teeth but may not recognize an early oral health problem with your untrained eyes. We spot health issues like decay, gum disease, TMJ dysfunction, teeth grinding, and oral cancer in its initial stages and start the best treatment to get your oral health back on track. We also use advanced dental technology like digital x-rays to give both us and our patients a more in-depth look at their oral health.
A Deep Professional Cleaning
Our hygienists and dentists will systematically remove plaque and bacteria from hard to reach spots in your mouth. Even with an immaculate oral health routine at home, it is important to have your dentist professionally clean the areas that are hard to reach and remove any hardened plaque to avoid gum disease.
A Custom Treatment Plan
Our dentists will take time to discuss the results of their dental checkup with them. Our dental team can answer any questions you may have and develop a plan for further treatment if needed. We work hand in hand with patients to help them choose the treatments that work for best for them, their budgets, and their lifestyle.
Schedule Your Next Appointment
If it's been longer than 6 months since your last dental appointment, you could be harboring unnecessary dental bacteria that needs to be systematically removed. It's important to do so professionally to reach the areas you may be missing at home. Contact our dental office today to schedule the next available appointment.