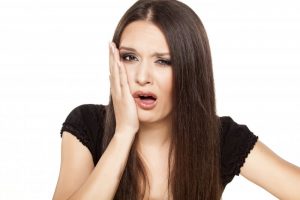 Do you know what to do when a dental emergency occurs? The truth is there are various situations that classify as a dental emergency. The real question is, do you know what to do when one of those accidents happen? Your dentist in Texarkana from Pleasant Grove Family Dentistry wants you to be armed and prepared with helpful information and tips on how to handle a dental emergency when you least expect it.
What is a Dental Emergency?
A dental emergency is classified as a dental problem that needs to be tended to right away. These emergencies can be very painful and potentially affect your overall health if they're not addressed in a timely manner. The following situations are examples of dental emergencies:
Dental abscess
A throbbing toothache or jaw pain
Loss of a filling, crown or other restoration
Breaking or chipping a denture
One or more teeth knocked out
Jaw fracture or dislocation
Laceration of the tongue, cheek, or other oral tissues
Your emergency dentist in Texarkana recommends contacting our dental practice right away for advice on caring for an oral injury and to arrange a same-day appointment as needed if there's one available. If for some reason you can't make it to the office that day, we're more than happy to walk you through homecare over the phone. For life-threatening injuries, please get to the closest hospital emergency room right away.
Addressing Common Dental Emergencies
A knocked-out tooth
When a tooth is knocked out, rinse it with warm water. If you have attached soft tissues to the injured area, leave them alone. Place the tooth back into the empty socket, and hold it while traveling to our office. A knocked-out tooth may be re-implanted if the doctor works on it within an hour of injury.
If you cannot replace it, put the tooth in milk or water in a sealed container or plastic bag while you travel to our office. You could also put the tooth between the cheek and gums. We recommend milk because the calcium will keep your tooth strong and moist during the travel.  If your tooth is fractured, be sure to bring the fragments along with you.
Soft tissue laceration
Place direct pressure on the site using sterile gauze pads or a clean cloth. If bleeding does not resolve within 10 to 15 minutes, visit your nearest ER as soon as possible.
A toothache or abscess
Over the counter ibuprofen or acetaminophen temporarily alleviates pain. A warm compress to the jaw soothes discomfort. It's important to reach out to us when you experience extreme tenderness, swelling, or drainage.
Don't ever hesitate to contact Pleasant Grove Family Dentistry for compassionate, speedy emergency dental care and advice. We also have restorative services available in the event your lost tooth is unable to be saved. Your oral health and overall well-being depend on how quickly you react to the situation.