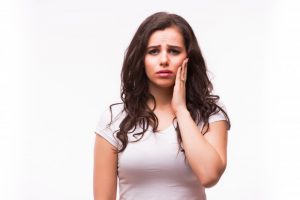 You've heard from countless sources about how important it is to work with a dentist that you can visit for preventive care. Still, you haven't gotten around to finding the right professional. As a result, you find yourself in a dental trauma and don't have an idea who to contact for help. Where should you start your search, and how can you identify the right professional? As you read on, your emergency dentist in Texarkana weighs in with the answers you're looking for.
How Do I Find the Right Emergency Dentist?
When looking for the right emergency dentist to trust your oral trauma care to, here are some of the factors you should consider:
Does the dentist provide an after-hours phone number for you to call in case of an emergency?
Is he or she normally able to see patients with emergency situations within 48 hours?
Is the staff at your dentist's office able to provide you with instructions for in-home care that will help to stabilize the situation?
The professional who meets the above criteria will be able to lessen the time it takes you to be fully restored.
What are Some of the More Common Types of Dental Emergencies?
In some cases, patients don't contact the dentist immediately because they aren't sure whether their problem is considered an emergency. Here are some of the more common types listed, so you can act decisively:
Broken tooth or dental restoration
Lost tooth
Severe toothache
Gum infection
Broken or bent partials or dentures
Soft tissue lacerations
Difficulty opening and closing the mouth
Foreign item stuck in teeth
If any of the above happen, you should first take a deep breath to calm your nerves and then reach out to your dentist. After you've been fully restored, though, you should be vigilant about preventing the problem in the future.
How Can I Prevent a Dental Emergency from Happening?
Many dental emergencies could be avoided by maintaining two simple disciplines: practicing excellent oral hygiene and visiting your dentist on a regular basis. Between these two activities, you'll be able to eliminate many of the harmful bacteria that are integral in creating a great deal of the emergent situations that you can find yourself in.
Don't forget, though, that it's important to find a dentist in Texarkana to work with before another emergency arises. Thus, you'll be able to manage wellness instead of chase cures. To schedule an initial consultation, reach out to your dentist today!
About the Author
Dr. Torin Marracino earned his DDS degree from the University of Tennessee and has since gone to deliver expert care to his patients for over a decade. To stay abreast of the latest changes in the field of dentistry, he maintains membership in several professional organizations. Dr. Marracino practices at Pleasant Grove Family Dentistry and can be reached for more information through his website.