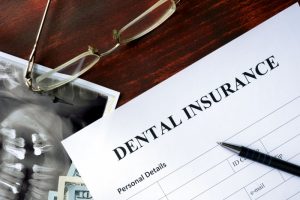 The end of the year is approaching fast, and you're busy tying up any loose ends and preparing for the holiday season. Your dentist in Texarkana says don't forget about your oral health, though. You're challenged to ask yourself this question, "Have I maximized my dental insurance?" If you haven't, read on to find out what you need to do!
How to Maximize Your Dental Insurance
Statistics show that nearly 80% of Americans have dental insurance. Unfortunately, though, only 2.8% of those insured will maximize coverage by the end of the year. That amounts to money wasted and the absence of needed care.
One of the reasons this trend persists is that most people only seek to visit their emergency dentist in Texarkana when they're suffering from some form of dental trauma or other oral health issue. Thus, preventive maintenance is not high on the priority list.
To show the necessity of preventive care, the following outlines how dental coverage is typically dispersed:
Preventive Care – The highest contribution from your dental insurer is usually directed toward preventive care. Insurance companies will typically cover 80 to 100% of the costs of procedures like dental checkups, teeth cleanings and X-rays.
Basic Care – If you need restorative dentistry services like fillings, dental crowns or dentures, it is usually categorized as basic care. Your dental insurance will generally cover 50 to 80% of the costs.
Major Care – For services like orthodontic treatment, dental sedation or custom oral appliances, your coverage will usually pay for 20 to 70% of the related fees.
Based on how coverage is dispersed, you get the best value by maintaining preventive care appointments. Not only do they result in lower copays, but they also help to prevent major issues down the road.
The Danger of Procrastination
Now that the year has almost reached its end, it's imperative to visit your dentist in Texarkana for preventive care. If you don't do this by December 31st, then the investments you've made into your oral health throughout the year will be lost.
That's because dental insurance companies will usually renew coverage at the start of the new year, and in most cases, there isn't any rollover of benefits. In the rare cases where there is a continuation, the available coverage is limited.
How to Get Started
Whether you're in need of general care or the expertise of a cosmetic dentist in Texarkana, everything starts with an initial visit. Why not make it more productive by receiving preventive care? While there, you'll have an opportunity to speak with the professional about ways to make basic oral health and aesthetic improvements to your smile.
So to get your plan in action, reach out to schedule a visit today!
About the Author
Dr. Torin Marracino earned his Doctor of Dental Surgery degree from the University of Tennessee, and he has gone on to notch over a decade of experience practicing dentistry. He incorporates education into the care he provides his patients to help them enjoy the full benefits of being proactive. Dr. Marracino practices at Pleasant Grove Family Dentistry, and he can be reached for more information through his website.