Delta Dental – Texarkana, TX
Learn More About the Benefits of Delta Dental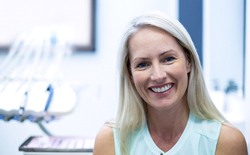 Besides your toothbrush and floss, your teeth and gums also rely on routine dental care to stay healthy. The American Dental Association recommends everyone visits their dentist at least twice a year for a cleaning and checkup. It's easier than ever to get the treatments your smile needs because you have dental insurance. Pleasant Grove Dentistry is proud to be your Delta Dental dentist in Texarkana. We'll provide the affordable services you need to ensure your smile stays healthy for a lifetime.
Delta Dental Coverage Availability & Fees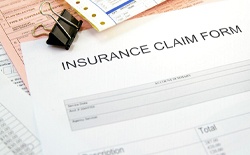 Dental coverage differs from medical insurance because it holds a tighter focus on prevention. Research shows every $1 spent on preventive services can reduce restorative and emergency dentistry costs by as much as $50. By keeping your teeth and gums healthy, it lessens the likeliness of needing a costly treatment down the road, lowering your long-term oral health expenses.
Delta Dental makes it easy to see your dentist. By paying your monthly premiums, you'll have access to a nationwide network of professionals, including our team at Pleasant Grove Dentistry. You'll have the coverage you need to maintain optimal oral health. Although every plan differs, most policies include:
100% preventive care
80% minor restorative care
50% major restorative care
Delta Dental allows you to get the individualized services you need. If an issue arises, you can have it treated right away without stressing about a large bill. After reaching your annual deductible, you can use your yearly limit to help offset the cost of your treatments. We'll help you make the most of your benefits to lower the amount you need to pay out-of-pocket.
Delta Dental recommends you choose a dentist in their network; however, you can visit any practice that accepts your coverage. Our office proudly accepts both in-network and out-of-network patients to help you get the care you need without draining your wallet.
Meet Christine Heath – Business Administrator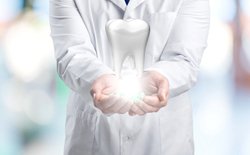 We know dental policies are pretty confusing, but you don't need to navigate your benefits alone. Christine is here to help. She has been with our dental practice since 2002. She knows the ins and outs of dental insurance to maximize your annual limits.
Christine will work on your behalf with Delta Dental to file the necessary claim forms, so you have one less thing to worry about. She will take the time to explain how your policy is being used to pay for your treatment and if you owe a remaining balance.
Schedule an Appointment
If you have a question about your dental insurance in Texarkana, or you're ready to schedule an appointment, contact our office today to speak with a member of our team. We'll help you achieve the healthy smile you deserve without breaking the bank.