Blue Cross Blue Shield Dentist - Texarkana
Save on Dentistry with Blue Cross Blue Shield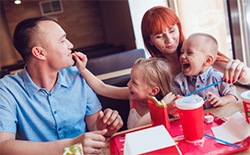 Our patients who are covered by a dental insurance plan have a big advantage when it comes to enjoying excellent oral health and a lasting smile. If your employer offers Blue Cross Blue Shield of Texas, that's great news -- we are pleased to be the dentist in Texarkana who you can turn to for superior affordable care! Our team of experts is here to help you enjoy dentistry that is as high-class as it is easy to budget for. Keep reading to learn more about how we can help you make the most out of your Blue Cross coverage, for the good of your smile AND your wallet.
Blue Cross Blue Shield Coverage Availability & Fees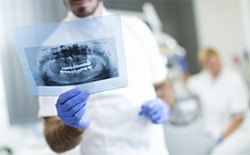 Blue Cross Blue Shield is one of the most popular providers of dental insurance in Texas and across the United States. The aim of this plan (as well as most dental insurance providers) is to help members achieve and maintain positive oral health through routine preventive care and early detection. With a twice-annual checkup and cleaning, we can help you avoid problems like cavities and gum disease altogether.
Dental insurance coverage can vary based on certain choices made at the time of enrollment, but in general, you can expect your Blue Cross Blue Shield coverage to work like this:
Preventive dentistry is 100% covered: Six month checkups and cleanings, X-rays, dental sealants, and fluoride treatments
Restorative dentistry is covered between 50% and 80%: Basic fillings, dental crowns, root canal therapy, extraction, etc.
By visiting an in-network provider like us, you are able receive your discounts and coverage immediately. No paying extra out-of-pocket and then waiting around for a reimbursement to come later, if at all -- we'll take care of everything for you!
Meet Christine, Who Handles Dental Insurance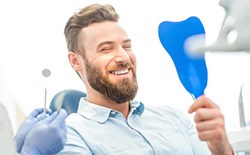 Our team of experts is on hand to help you with everything related to your dental experience, and that includes using your dental insurance! At Pleasant Grove Family Dentistry, our resident insurance expert is Christine. She is our business administrator and has been since 2002. Patients and our staff alike always notice her grace and smile, even when things feel like things are going 90 miles a minute around here.
Yes, Christine is an expert in the behind-the-scenes workings of our dental practice, and a big portion of that is dental insurance. When you visit our office with Blue Cross Blue Shield coverage, she will begin by performing a verification of benefits to find out just what you are eligible for. Once we have this information, we can begin helping you stretch your benefits -- like by breaking up larger dental treatments over two calendar years to reduce out-of-pocket costs, for example.
No matter what your dental needs are, Blue Cross Blue Shield can help make it easier to pay for quality dental work. We invite you to contact us to discuss your coverage with Christine today!