Teeth Whitening – Texarkana, TX
Bright & Beautiful Smiles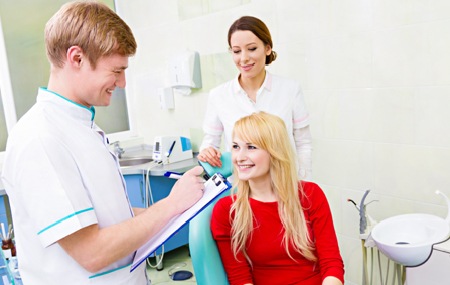 A lighter, brighter smile is on the wish list for many of our Texarkana dental patients, but some of them are still "taking the tissue test" and trying out every DIY teeth whitening hack on the internet. Step away from that mashed strawberry and charcoal concoction and schedule your cosmetic dentistry consultation at Pleasant Grove Family Dentistry. We offer a wide range of cosmetic solutions that are customized to our patients' individual needs to deliver picture-perfect smiles within your schedule and budget. Professional teeth whitening is by far our most popular cosmetic treatment option, and unlike all those other products you've been disappointed with, our professional whitening services predictably deliver smiles eight to ten shades brighter. When you're ready to get started, call our dental office in Texarkana. We can't wait to hear from you.
Causes of Dental Discoloration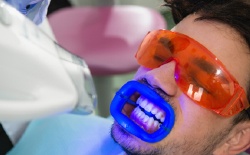 Before we get started with a teeth whitening treatment, we need to understand what caused your dental discoloration. This is important because the underlying cause of your tooth staining will determine which treatment is appropriate to brighten your smile. Some common causes of dental discoloration include:
Eating and drinking darkly-colored foods
Smoking and tobacco usage
Poor oral hygiene
Enamel wear that reveals the dentin layer of teeth
In-Office Teeth Whitening with Zoom!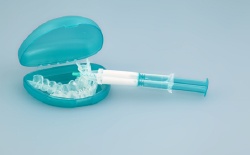 If you want to see dramatically whiter teeth almost immediately, in-office Zoom! teeth whitening is likely your best option. The Zoom! process is relatively straightforward. We begin by isolating teeth, using shields to protect lips and gum tissue. Then, we apply a layer of whitening gel. Finally, the Zoom! whitening light is positioned over your smile accelerating the process. After twenty minutes, we'll check your results and reapply as necessary. Most patients see their desired teeth whitening results after two to four applications.
Take-Home Teeth Whitening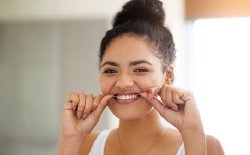 If you want to whiten your smile more gradually or you have very sensitive teeth, an at-home teeth whitening kit may be preferable. Our at-home whitening kits provide predictable results by using customized application trays and professional-grade whitening gel. This ensures your whitening gel stays on teeth and active for about 30 minutes at a time, lifting away stains. In the first few days of treatment, you'll start to see some improvement, and most people achieve their desired result after 10 to 14 days.
Maintaining Your Results
Once you have your brighter smile, we know you'll want to make it last. Below, we've included some tips to help you maintain the results of your teeth whitening treatments:
Everything in moderation – we all love our coffee, berries, and red wine, but these darkly-pigmented foods will definitely stain your teeth. Limit consumption of these staining foods and beverages.
Kick bad habits – if you smoke or use other tobacco products, your teeth will darken and become discolored very quickly. Improve your health and maintain your teeth whitening results by taking steps to stop tobacco usage.
Maintain good habits – in addition to getting rid of or limiting some less-than-stellar habits, you can also maintain your results by improving your oral hygiene routine. We can walk you through the best oral hygiene products and techniques during your six month dental exams and teeth cleanings.
Take a whitening weekend – starting to see discoloration after several months or a year? Let us know. We'll provide an at-home whitening kit (or refill if you whitened at home) for you to touchup your results with a few daily applications.
The Transformation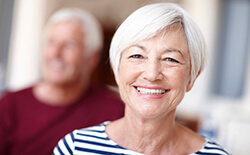 In two to three visits, your smile can be completely changed. During your first visit, one of our skilled dentists will discuss goals for your smile then determine the size, shape, and type of veneer that's right for you. A second visit may be required to prepare your teeth, including gently buffing away a small amount of enamel, reshaping teeth if needed, and placing temporary veneers. In some cases, veneers can be placed without grinding away any of your natural tooth. Finally, your custom-made porcelain veneers will be permanently bonded to your teeth, and you will walk out of our Texarkana, AR office with a bright, perfect grin.
From regular preventive care to elective cosmetic dentistry, a beautiful smile is just a call away. With a history of excellence serving patients from Texarkana and surrounding areas, our dentists invite you to make an appointment and discover your smile's full potential. Call our Texarkana dental office today to schedule your personal consultation.