Six Month Smiles® – Texarkana, TX
Creating Beautifully Straight Smiles in Less Time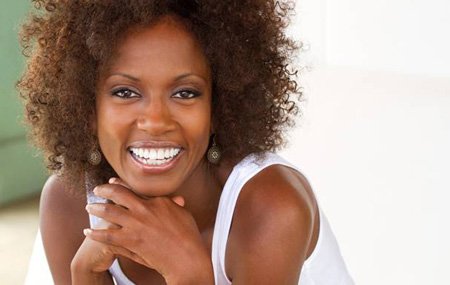 In recent years, more and more adults are interested in straightening their smiles, but it's no surprise they also express concerns about the adverse effects traditional braces have on their professional image. For many adults, they are not necessarily worried about correcting an uneven bite. Instead, their concerns are things like crooked front teeth or uneven spacing between teeth. For patients interested in correcting minor cosmetic smile alignment concerns, Six Month Smiles in Texarkana may offer the ideal solution. If you're interested in finding out more about the cosmetic orthodontic solutions at Pleasant Grove Family Dentistry, contact our team to schedule an orthodontic consultation today.
What is Six Month Smiles?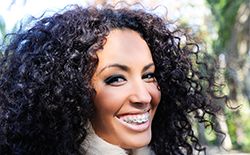 Six Month Smiles braces are crafted from tooth colored or clear brackets and wires, and they are custom made in a Six Month Smiles lab to fit patients' unique needs. Differing from traditional braces, this service focuses on your front, most visible teeth. This allows for a much quicker treatment while also giving patients a beautifully straight smile where it matters most. Best of all, its aesthetically pleasing materials allow you to have the confidence to smile during the whole process.
The Six Month Smiles Process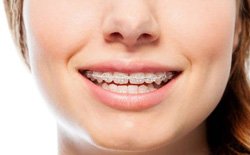 The first part of the Six Month Smiles alignment process is a consultation with Dr. Torin Marracino. During this appointment, we'll carefully examine your supportive dental structures and the visible parts of the smile. As long as there are not underlying concerns that indicate a need for more advanced orthodontic treatment, we'll carefully develop a Six Month Smiles treatment plan to position your front facing teeth in their ideal alignment. Once we receive these custom-crafted brackets and wires, our dentist in Texarkana attaches them directly to the teeth and schedules regular appointments to make adjustments that shift teeth into their ideal alignment. In about six months, we remove the brackets and wires revealing patients' newly perfected smiles.
Benefits of Six Month Smiles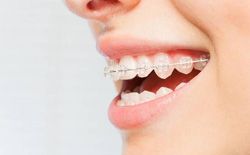 While this treatment isn't right for everyone, our teen and adult patients tend to favor Six Month Smiles for these advantages:
They are a discreet option for straightening teeth during your professional and personal lives.
As the name suggests, the treatment time is much shorter than other options.
Like other solutions, Six Month Smiles can still correct multiple issues at once.
Because they only affect part of your smile, they are more comfortable to wear than traditional braces.
Six Month Smiles creates lasting results as long as patients follow aftercare instructions.
Am I a Candidate for Six Month Smiles?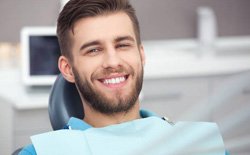 The best way to know whether or not Six Month Smiles is right for you is to come into our office for a consultation. Patients who can benefit from this treatment will typically have:
Gapped teeth
Extrusions, intrusions, rotations, or tipping
Crowded or overlapping teeth
Overbites and open bites
Reserve smile lines
Canted midlines and asymmetry
It's important to understand that those with severe bite problems or misalignment may benefit more from traditional orthodontics. That's why it's necessary to come into our office for a consultation, where we will be able to develop a personalized treatment plan for your specific needs.