Emergency Dentistry – Texarkana, TX
Quick, Compassionate Care for Hurting Smiles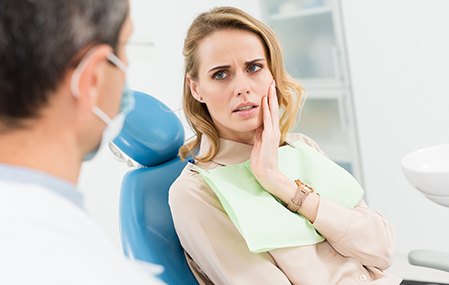 For urgent issues such as a broken arm, patients know they can visit their nearest emergency room for care. But when the emergency involves dental health, many people aren't sure where to begin. At Pleasant Grove Family Dentistry, we do our utmost to see patients experiencing a dental emergency right away. If you need help with toothache, jaw pain, or other urgent dental problems, call our Texarkana dentist and team right away. In many cases, we'll be able to see you on the same day you contact us; if we can't, we can still help you with directions for at-home care and pain management.
Why Choose Pleasant Grove Family Dentistry for Emergency Dentistry?
Same-Day Appointments Available
Down-to-Earth, High-Quality Dentistry
Experienced Dentists and Team
How We Treat Dental Emergencies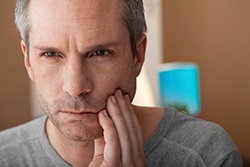 Same-Day Appointment: Step one is for you to call our office. Once we have confirmed that urgent care is necessary, we can schedule an appointment for you. Depending on your symptoms, our team may give you a few first-aid tips so that you can keep the situation under control until you can get to our office.
Emergency Exam: Your mouth will be examined closely, and X-rays will be taken as needed. Our goal will be to narrow down the true source of the problem so that it can be dealt with properly.
Review Findings: We'll share the results of our examination with you and give you our treatment recommendations. When suggesting any sort of service, we'll be sure to explain how long you can expect it to take as well as what the price will look like.
Quality Care for Your Smile: Finally, we'll take whatever steps are necessary to get your oral health back on track.
The Most Common Dental Emergencies
You may be hesitant about reaching out to our practice for treatment if you're not sure whether your dental issue counts as an emergency. It's generally a good idea to reach out whenever you have doubts about your oral health; that way, you can get the care you need as soon as possible. Below are examples of urgent dental situations that we can help with.
Understanding the Cost of Dental Emergencies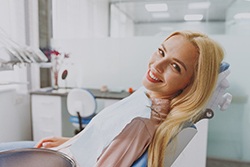 Sometimes you may just need to have a tooth filled while in other cases you might require a root canal treatment. The amount you end up paying for your emergency dental care depends largely on the services that end up being performed to restore and protect your smile. When recommending any sort of procedure, we will always take the time to make sure that you have an idea of what the final price will look like.
Keys to Preventing Dental Emergencies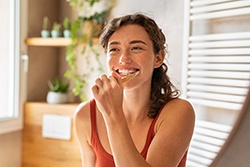 We know that many dental emergencies simply cannot be avoided. However, there are some habits you can change to reduce your risk for dental emergencies, including:
Brush teeth twice a day and floss teeth daily
Visit our office every six months for dental checkups and teeth cleanings
Use mouthguards to protect teeth from nighttime grinding and clenching or during athletic competitions
Do not use teeth as tools to open packages or crack nuts
Do not bite fingernails, eat ice, or chew on other hard objects
Dental Emergency FAQs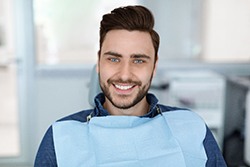 Dental emergencies are typically sudden and overwhelming. Thankfully, your Texarkana emergency dentist has the tools and experience needed to provide quick, compassionate care for hurting smiles. Having the information you need ahead of time can help you be as prepared for an emergency as possible, so we've gathered some common questions we often get below. If you don't see the information you're looking for, don't hesitate to give us a call right away!
When Should I Go to the ER Instead of an Emergency Dentist?
Since most emergency rooms don't have a dentist on staff, you'll almost always save yourself time and money by giving us a call about your dental emergency first. However, you should go directly to your local ER for:
Dislocated or broken jaw
Bleeding that hasn't stopped in 10 minutes
Swelling in the mouth, face, or jaw that makes it hard to swallow or breathe
Is My Toothache a Dental Emergency?
Any time you're experiencing dental pain, you should give us a call. However, certain types of toothaches are warning signs of serious underlying issues that need immediate attention. Your toothache qualifies as a dental emergency if it's accompanied by:
Discoloration
Visible damage
Severe pain that's lasted more than a day
A small, pimple-like bump on the gums
Signs of a serious infection, such as swelling, discharge, or loose teeth
Do I Still Need to Go to the Dentist If My Toothache Goes Away?
While it may be a nice change of pace if your painful tooth suddenly stops hurting, that doesn't necessarily mean you're out of the woods. Teeth don't heal themselves like the rest of your body, so it's unlikely that the root of the problem has been resolved. In fact, a toothache that suddenly goes away could be an indication of an injury or infection that's damaged the nerve of your tooth! We need to see you right away to assess your situation and determine what treatments you need, even if you're not currently in pain.
Can I Take Over-the-Counter Pain Relievers for a Toothache?
There are several steps you can take to manage a painful toothache until you can reach our office. Try flossing around your painful tooth to remove anything lodged between your pearly whites that could be causing the discomfort. Rinsing with warm salt water is also a good idea since this will simultaneously ease swelling and clear away harmful bacteria. You can also apply an ice pack or cold compress to the outside of your mouth for 10 minutes at a time to bring down inflammation and numb the pain.
You can also take over-the-counter pain relievers like Ibuprofen or Tylenol as directed by the instructions on their packaging. However, it's important that you keep in mind that these are only meant to be temporary solutions until you can come to see us. Even if you can easily manage your toothache at home with these remedies, leaving the issue untreated will only allow it to grow worse and more difficult to treat.