Periodontal Disease Treatment—Texarkana, TX
Protecting More than Just Your Smile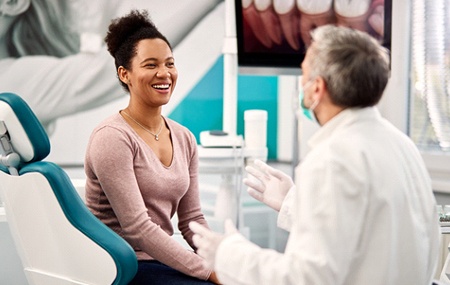 While your teeth certainly deserve a lot of attention, the condition of your gums matters just as much when it comes to the health of your mouth. Not only that, but people who suffer from periodontal disease (better known as gum disease) have also been shown to have an increased risk of conditions like cardiovascular disease, diabetes, and even dementia. That's why the team at Pleasant Grove Family Dentistry takes gum disease very seriously and offers multiple types of treatment. To learn a little more about this often overlooked problem, read on below.
Why Choose Pleasant Grove Family Dentistry for Periodontal Therapy?
Thorough Gum Exam Performed at Every Checkup
Fast & Comfortable Laser Gum Therapy
Able to Prevent Missing Teeth
What is Gum Disease?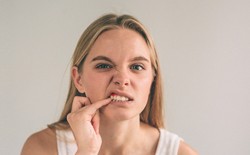 Whether it's called gum disease or periodontal disease, it refers to a bacterial infection that harms the soft tissues that support the teeth as well as the underlying jawbone. In most cases, a lack of oral hygiene leads to a buildup of bacteria-filled plaque, and this is the underlying cause of the condition. It typically occurs in two distinct stages—gingivitis (mild) and periodontitis (advanced).
Signs of Gum Disease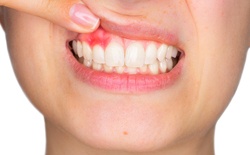 People with gum disease will typically experience:
Red, swollen, and tender gums
Persistent bad breath (even after brushing)
Gums that bleed often while cleaning
A change in how the bite feels
Gums that pull away from the teeth
Loose teeth
Because gum disease affects the base of the teeth, it can even lead to tooth loss, and it's actually the leading cause of this for adults around the world.
Treatment Options for Gum Disease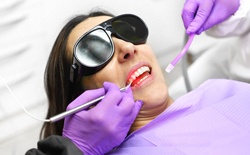 Fortunately, if you do develop gum disease, there is plenty our team can do about it. We'll keep an eye on your gums during your regular checkups, and if we notice any of the signs listed above, we'll recommend one of the following treatments to quickly get your oral health back on track.
Scaling & Root Planing
This pair of treatments is often collectively called a "deep cleaning," and it largely resembles a traditional dental cleaning, except that it mostly focuses on the gum line and roots of the teeth. First, any and all plaque and tartar are removed (scaling), and then the roots of the teeth are slightly reshaped and smoothed (root planing). This helps prevent the buildup of plaque and bacteria in the future.
Antibiotic Therapy
Over time, small pockets of bacteria can form between the gums and teeth as a result of gum disease, and these are extremely difficult to clean, even with scaling. So, we can apply a topical antibiotic or have the patient use a prescription rinse, which will enable the medication to reach these areas. Not only does this approach help deal with the infection, but it can also shrink the pockets to lower the chances of reinfection.
Soft Tissue Laser
Our soft tissue laser allows us to clean the roots of the teeth using a highly concentrated beam of light. It is extremely precise and emits almost no heat, sound, or vibration, so it is very comfortable from the patient's perspective. Even better, it actually cauterizes blood vessels and sanitizes the area as it works, which reduces bleeding and post-treatment discomfort to practically zero.
How to Maintain Gum Health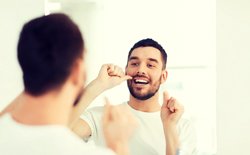 The two pillars of great ongoing gum care consist of daily brushing and flossing at home paired with regular checkups and cleanings at Pleasant Grove Family Dentistry. Your oral hygiene routine will largely prevent the buildup that leads to gum disease, and your visits here will allow a hygienist to clean your trouble spots, plus your dentist can spot any potential infection early so it can be treated right away. It should be noted that if you have any of the gum disease symptoms we touched on earlier, it's wise to go ahead and schedule an appointment with us so we can prevent the problem from becoming worse.