Repair Flaws & Imperfections with Porcelain Veneers in Texarkana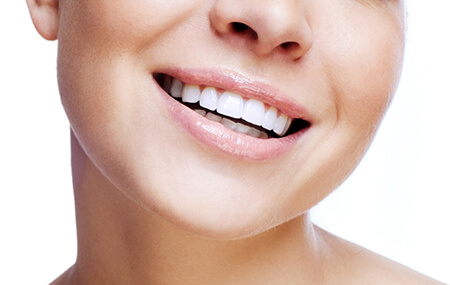 Do you find yourself peering into the mirror, examining your teeth and taking note of imperfections? Do you compare your smile to those in advertisements, commercials, or even your friends and neighbors? If your smile isn't as attractive as you'd like it to be, cosmetic dentistry offers a variety of ways for patients to transform their smiles, and porcelain veneers are by far the most popular procedure.
A New Beginning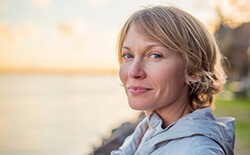 Teeth are used every day and it's not always pretty. Whatever the imperfection, veneers may solve the problems you see with your smile including:
Genetics: Gaps and slightly misaligned teeth can make a patient feel shy about their smile.
Imperfections: From aging to misuse, your teeth endure a lot of wear and tear. With time, cracks, chips and an uneven appearance occur.
Discoloration: The lack of good habits, or perhaps an excess of bad habits, may have caused your teeth to look discolored or dull.
What are Porcelain Veneers?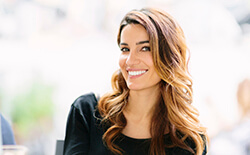 Made of thin porcelain layers, veneers are bonded to your existing teeth. Covering the front of your tooth, they can mask imperfections without the need for invasive procedures. Veneers are a wonderful option for patients to gain a more beautiful, confident and natural-looking smile in just a few appointments.
The Transformation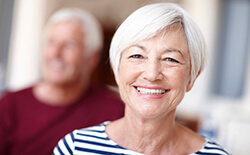 In two to three visits, your smile can be completely changed. During your first visit, one of our skilled dentists will discuss goals for your smile then determine the size, shape, and type of veneer that's right for you. A second visit may be required to prepare your teeth, including gently buffing away a small amount of enamel, reshaping teeth if needed, and placing temporary veneers. In some cases, veneers can be placed without grinding away any of your natural tooth. Finally, your custom-made porcelain veneers will be permanently bonded to your teeth, and you will walk out of our Texarkana, AR office with a bright, perfect grin.
From regular preventive care to elective cosmetic dentistry, a beautiful smile is just a call away. With a history of excellence serving patients from Texarkana and surrounding areas, our dentists invite you to make an appointment and discover your smile's full potential. Call our Texarkana dental office today to schedule your personal consultation.