Veneers – Texarkana, TX
Repair Flaws & Imperfections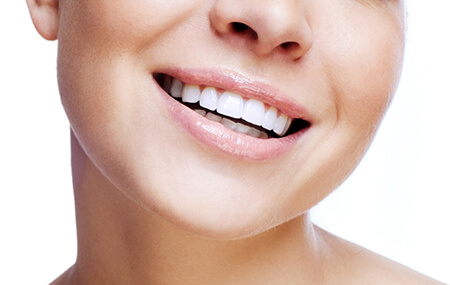 Do you find yourself peering into the mirror, examining your teeth and taking note of imperfections? Do you compare your smile to those in advertisements, commercials, or even your friends and neighbors? If your smile isn't as attractive as you'd like it to be, cosmetic dentistry offers a variety of ways for patients to transform their smiles, and veneers are one of the most popular procedures available. To find out if this could be the cosmetic solution that's right for you, give us a call to schedule an initial consultation where you can learn more.
What are Dental Veneers?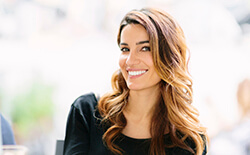 Made of thin porcelain layers, veneers are bonded to your existing teeth. Covering the front of your tooth, they can mask a wide array imperfections while offering a natural-looking finish. You can say goodbye to visible cracks, chips, discoloration, gaps, and minor misalignment. Veneers are a wonderful option for patients to gain a more beautiful, confident, and flawless smile in just a few appointments.
The Process of Getting Veneers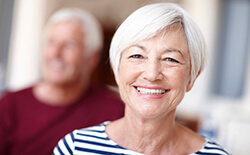 In two to three visits, your smile can be completely changed. During your first visit, one of our skilled dentists will discuss goals for your smile and then determine the size, shape, and type of veneer that's right for you. Next, your dentist will need to prepare your teeth. This includes gently buffing away a small amount of enamel to make room for the veneers. Impressions will be taken to ensure that your final restorations fit perfectly. The impressions are then sent off to the lab where your final veneers will be crafted. Until your next visit, you will be given a temporary set of veneers to wear.
Finally, we will give you a call to come back to our office. This is when your custom-made veneers will be bonded to your teeth, and you will walk out of our Texarkana, AR office with a bright, perfect grin.
The Benefits of Veneers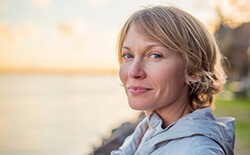 There are numerous different benefits that you can experience when you choose veneers to enhance your smile. Here are just a few of them:
Long-lasting: With proper maintenance, veneers can last up to a decade or even longer!
Customized: Veneers are crafted to be the exact size, shape, and color needed to perfectly complement your smile.
Stain-resistant: The material used to make veneers resists stains much better than your natural tooth enamel.
Understanding the Cost of Veneers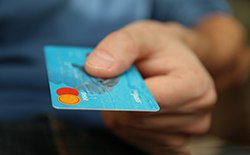 You can turn the smile of your dreams into reality without spending your life's savings. Many factors affect the cost of veneers, but they can be the most affordable overall. Your cosmetic dentist at Pleasant Grove Family Dentistry will create the personalized plan you need to reach your goals without it costing you an arm or a leg.
Cost vs. Cosmetic Dentistry: What's Right For Me?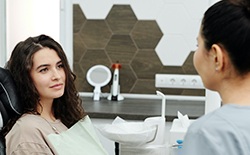 No two mouths or situations are identical, so there's no cookie-cutter treatment to create a beautiful smile. You have many options to choose from when addressing common aesthetic flaws, like discoloration, chips, or cracks. Each procedure has a different timeline, lifespan, and cost. After examining your mouth and learning more about your preferences, your cosmetic dentist will discuss which solutions are right for you, like:
Braces: Whether metal braces or clear aligners, you can fix your bite and alignment. Orthodontics can be partially covered under dental insurance to offset the cost. The average treatment can take 12 to 24 months, depending on the method, which can be a long commitment for minor adjustments.
Teeth Whitening: Surface and age-related stains can be improved by 8 shades. Although teeth whitening provides noticeable results, not all discoloration will respond to the treatment. Results can last for many months or years with the right maintenance.
Direct Bonding: A composite resin provides a quick fix for minor issues, like stains or chips. It offers a lot of bang for your buck with an average life expectancy of 5 to 10 years.
Veneers: Attaching veneers to the teeth visible when smiling improves many imperfections at once, like discoloration, gaps, and chips. The minimally invasive procedure provides drastic results after just 2 appointments. You can save time and money because you won't need multiple procedures to address specific issues.
A member of your dental team will explain your estimate, so you'll know exactly how much you'll have to pay before committing to anything.
How to Make Veneers Affordable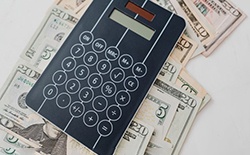 We will also discuss all your payment options during your consultation. You don't have to be rich or famous to revamp your smile. We accept many payment methods, including:
Traditional Payments: Our office accepts cash, personal checks, and credit cards.
Dental Insurance: Dental insurance will only cover elective services if they are medically necessary. Your benefits can be used to lower the amount you'll pay for certain steps in your treatment, like your consultation or any prep work. We will work on your behalf with your dental insurance to maximize any applicable coverage.
Monthly Payments: You can pay any out-of-pocket expenses using a monthly payment plan through a third-party financing company, like CareCredit. Based on your credit approval, you can enjoy little or no interest in financing.
If you have questions about the cost of veneers, or you are ready to schedule your consultation, contact our office today. We'll help you achieve your best smile without draining your wallet.
Veneers FAQs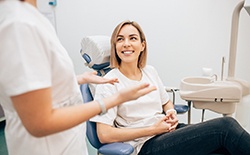 Are you looking to get a dramatic makeover for your smile? If so, then veneers may be the ideal solution for you. While you can expect to receive effective and long-lasting results for your pearly whites, it's natural to want to know more about the treatment before beginning any procedures. To help you be well-informed, our team at Pleasant Grove Family Dentistry has taken the time to compile and answer some of the most frequently asked questions we get about veneers in Texarkana. Keep reading along or give us a call if you wish to learn more today!
How Many Veneers Will I Need?
The main focus of veneers is to guarantee all your visible teeth match seamlessly. For this reason, you'll be sure to obtain an appropriate number that will accomplish your desired results. If you're struggling with one pesky tooth, then you may only require a single veneer. Others may get anywhere from 6 to 8 if they have multiple dental flaws that need to be addressed for a complete smile makeover. Our team will help you determine how many veneers you'll need to achieve the pearly whites of your dreams.
Are Veneers Permanent?
While veneers are durable and can last 15 years or more with proper care, they aren't considered a permanent solution. Even if you practice a solid oral hygiene routine regularly, you'll eventually need to replace them. The only permanence in this treatment is the preparation of your teeth. To make sure your veneers fit properly and remain firmly in place, you'll need to have a small amount of your enamel removed, which will not regenerate on its own. Teeth that have been filed down will have to be covered with either veneers or crowns going forward.
Do Veneers Give You a Lisp?
Some patients may have difficulty pronouncing certain words or phrases when first receiving their veneers, which can result in a lisp. This is somewhat due to your tongue's muscle memory, as it won't be accustomed to the presence of the porcelain shells when you speak. Fortunately, this condition is usually temporary, and your tongue will gradually grow more familiar with your veneers. It helps to practice pronouncing certain words and sounds, which can speed up the process for clearer speech.
Will I Still Be Able to Drink Coffee with Veneers?
Your veneers will be constructed out of porcelain which is both durable and highly stain resistant. Unlike your natural teeth, this material is non-porous, so the particles in dark-colored beverages or meals will have a more difficult time catching onto the surface. This means you'll be able to freely enjoy a morning cup of joe without having to worry much about discoloring your brand-new smile! However, your results won't be completely stain-proof, so you might consider moderating how frequently you consume coffee to avoid staining your pearly whites in the long run.