How to Choose the Best Texarkana Dentist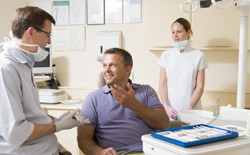 Dental checkups are an essential part of any preventive dentistry treatment plan at Pleasant Grove Family Dentistry. Our skilled dentists and team recommend patients attend preventive dental checkups at least two times each year. This gives us the opportunity to get to know patients and their oral health care goals. It also allows us to work with patients to prevent many common oral health issues like tooth decay and gum disease. Finally, these regular visits make it possible for us to diagnose and treat those dental health issues that cannot be prevented in their earliest stages, so patients avoid more time consuming and costly dental treatments down the line. If you're new to Texarkana or other surrounding communities, we invite you to contact our team to schedule a checkup today.
Ask for Help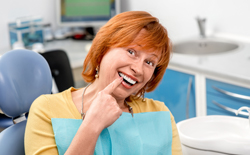 The best place to start your search for a new dentist is by asking for suggestions from friends, family members, coworkers, and even your previous dentist. These recommendations can help you create a list of potential dentists to care for your family's smile. If you're brand new to the area and not sure where to even begin your search, online reviews are another great option. This patient feedback is typically unsolicited, and may offer you a clear glimpse into the patient experience in a dental office. At Pleasant Grove Family Dentistry, we are proud of the work we do to make sure our patients are comfortable in the office and leave confident in the work we've provided. We invite you to read some of our patient reviews to learn more about what you can expect from our caring dentists and team members.
Explore the Available Dentistry Services
Most general dentistry practices offer a variety of preventive, restorative, and cosmetic dentistry services, but it's important to look into what treatments are available before making a final decision. You want to find an office that will meet as many of your dentistry needs as possible to avoid having to visit numerous practices. For instance, if you have children, a family dental office may be a good option to provide treatment for you and your loved ones under one roof. If you have a denture or other tooth replacement prosthetic, you should find a practice that can repair and replace these dentures as necessary.
At Pleasant Grove Family Dentistry, we are proud to offer a wide array of dentistry services to keep our patients smiling. We are a family practice, and we welcome patients of all ages. We also provide emergency dental care 24/7 to ensure patients' safety and maintain their optimal dental health. We also provide numerous advanced services in our office including dental implant placement and restoration, and oral appliance treatment for sleep apnea sufferers.
Choose a Dental Care Home
What you have likely figured out from reading this information is that you're not just looking for a dentist. You're looking for a dental care home. It's important that you visit a dentist where you will be comfortable, receive the dentistry services you need, and find an office you may even look forward to visiting. If you're considering Pleasant Grove Family Dentistry, please visit online to learn more about us, or call our friendly, knowledgeable dentistry team to schedule a consultation visit. We would love to have the opportunity to show you why generations of Texarkana families trust us with their smiles.