Single Tooth Dental Implants – Texarkana, Texas
Tooth Root Replacement for Long-Lasting Results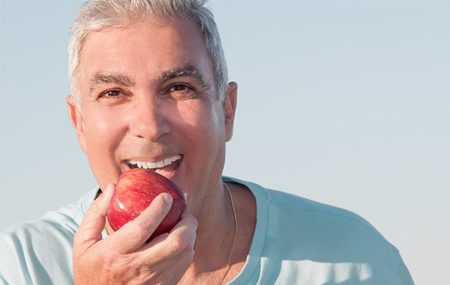 Following the loss of just one missing tooth, many people will put off tooth replacement plans or choose to forego them altogether. Unfortunately, even one missing tooth will negatively impact your smile. Once a tooth is lost, the surrounding teeth will begin to shift to fill the gap in your smile. Dental shifting puts pressure on surrounding teeth, which increases the risk for dental damage and decay. Without tooth roots to provide the stimulus to maintain gum tissue volume and jawbone density, you may begin to notice other teeth that are loose or a bite that doesn't fit together in the same way. No matter how many teeth you've lost, the Texarkana dentist and dental team at Pleasant Grove Family Dentistry can help you recreate your healthy, beautiful smile. To learn more, we recommend you call our dental office in Texarkana to schedule a tooth replacement consultation. Our team members will review all of your treatment options and help you find the right choice to replace your smile.
Single Tooth Replacement Options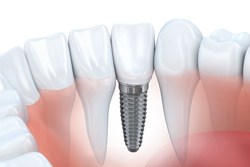 During your tooth replacement consultation, we'll review each of your restoration options. To restore one tooth, we will use either a traditional fixed bridge restoration or an implant supported dental crown.
Fixed Bridge
A fixed bridge is a tooth replacement option that uses two dental crowns, one on each side, to support a replacement tooth. The replacement tooth, called a pontic, and the two dental crowns are fused together and positioned as a single unit. The crowns are affixed to healthy teeth on either side of the lost tooth, providing an anchor for the entire tooth replacement prosthetic.
Implant Supported Dental Crown
Unfortunately, a fixed bridge requires us to remove a small amount of tooth structure from healthy teeth that support the prosthetic and they don't replace the lost root structures of teeth. For the closest to natural results, an implant retained dental crown may be a better option. The dental implant post is a small, prosthetic tooth root that mimics the natural tooth root structure. Once in place, your dental implant post will support the custom crown, so there's no need to worry about damaging healthy teeth. Instead, you can enjoy a flawless, long-lasting replacement tooth that looks and feels great.
Benefits of Implant Supported Single Tooth Replacement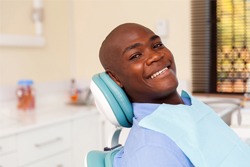 Compared with other tooth replacement options, there are numerous benefits to replacing a missing tooth with an implant retained dental crown, including:
Longevity – most implant retained dental crowns last for three decades or longer with proper care.
Function – implant retained crowns function just like your natural tooth.
Look & feel great – the close-to-natural end result will look and feel flawless.
Minimal hassle – you can brush and floss as usual and eat all of your favorite foods.