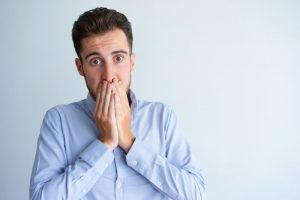 Dental crowns in Texarkana are versatile tooth shaped caps that are designed to stay beautiful and functional for years. While they're not indestructible, knowing what can damage them can go a long way in extending their lifespan. However, if your dental crown does break, you'll need to act quickly and correctly to save your smile. Read on to find out what might cause your dental crown to crack, and what you should do if you find yourself in this scary situation.
What Can Cause a Dental Crown to Crack?
Thanks to the incredibly durable materials they're made of, dental crowns are able to absorb the force of your regular talking, chewing, and eating. Unfortunately, they can't withstand sudden dental accidents or prolonged bad habits. The most common culprits behind a broken dental crown include:
Dental injury, either from a fall, blow to the face, or other accident.
Bruxism, which is a condition where someone grinds their teeth in their sleep.
Bad chewing behaviors, like chewing on pen caps, ice, or fingernails.
What to Do if Your Dental Crown Breaks
If you avoid factors that can damage your dental crown and regularly practice great oral hygiene, then your dental crown can last for decades. However, if it breaks, you need to act quickly to protect the vulnerable tooth underneath from damage or infection. If your dental crown is chipped or cracked, follow these basic steps:
Call your dentist: Your dentist can help you determine when you need to be seen. Depending on how badly your dental crown is damaged, your dentist may suggest coming in for an appointment within the next few days or right away for urgent care.
Clean your mouth: Look at the affected area of your mouth and remove any broken pieces. If your crown is loose, you may want to take if off completely to avoid swallowing it. Next, rinse your mouth out with warm saltwater to keep the area clean and bacteria-free.
Care for your tooth: Unless advised otherwise by your dentist, you can use dental wax or a piece of sugarless gum to cover up the damaged dental crown. This protects the underlying tooth from bacteria and debris while mitigating tooth sensitivity. If you can't see your dentist right away, don't chew with that side of your mouth and take over-the-counter pain relievers as directed to manage any discomfort.
What Your Dentist Can Do to Help
In some cases, your dentist may be able to repair your dental crown with a composite material or by reshaping and smoothing it. In cases where the chip or crack is severe, you may need a new dental crown altogether. If the damage was caused by bruxism, bad chewing habits, or poor oral hygiene, your dentist will be able to help you identify the problem and treat it.
Thankfully, with proper care, it's unlikely for your dental crown to break. However, knowing how to handle this situation may help you act quickly and correctly to protect your smile one day.
About the Practice
At Pleasant Grove Family Dentistry in Texarkana, TX, we aim to prevent oral health problems before they have a chance to develop in the first place. However, if dental issues do arise and you need a dental crown, we are proud to use a variety of high-quality materials to ensure your smile always looks and feels its best. In the unlikely event that your dental crown breaks and you need urgent care, we offer same-day emergency appointments whenever possible. If you have more questions about your dental crown, please contact us via our website or at (903) 838-9700.