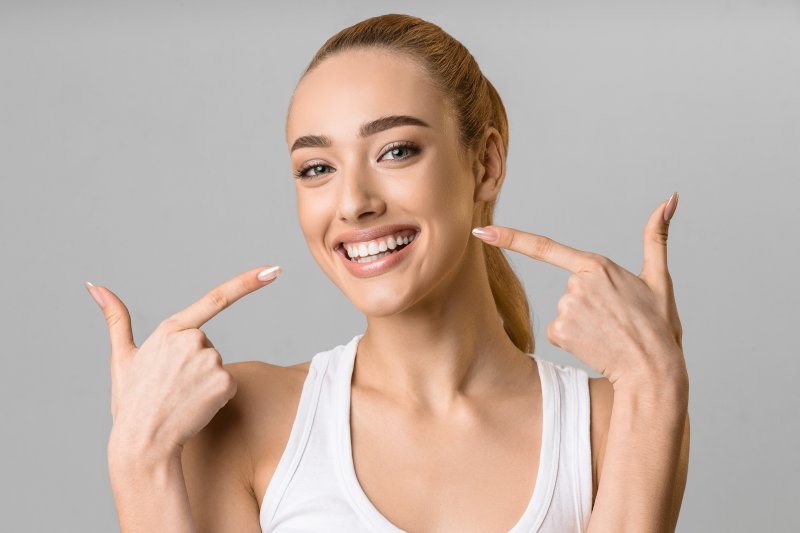 If you're struggling with chipped, stained, cracked, or gapped teeth, then you've likely considered getting veneers. These porcelain shells can cover up most dental flaws simultaneously, and they can last 15 years or more! However, you'll have to implement certain measures if you want to make the most of your new pearly whites, including adjusting your eating habits. Read on to learn three tips for your diet change with veneers.
#1: Avoid Hard or Crunchy Foods
While your porcelain layers will be durable, it doesn't mean they'll be indestructible. One wrong bite can easily result in a chip or crack in your veneers, which can be costly to replace. To avoid this uncomfortable situation, you'll need to stay away from meals that are too hard and crunchy. These foods can include peanut brittle, hard candies, and even ice cubes. Try sticking with meals like pasta, mashed potatoes, chicken, and other softer treats that are easier on your pearly whites.
#2: Keep Clear of Beverages High in Tannins
Do you frequently enjoy drinks like wine, tea, and coffee? While many of these beverages are enjoyable, they can also diminish the color of your veneers over time. These drinks contain high amounts of tannins, which typically cause your tooth enamel to stain. That said, you don't have to completely hold off on your favorite beverages to preserve your veneers. Firstly, you can try indulging in dark-colored drinks only on special occasions. Be sure to also use a straw to help reduce the exposure to your enamel. After you've finished your beverage, brush and floss your teeth to avoid discoloration and stains.
#3: Eat Fruits & Veggies
A great way to preserve your pearly whites is to stick with nutrient-dense, vitamin-rich meals. These may involve leafy greens, fresh berries, and sweet potatoes, which are packed with essential minerals to promote good oral health. Additionally, crunchy foods like apples, carrots, and celery can help scrub away food particles and plaque, preventing them from clinging to your veneers and staining them. Try munching on these during your meals or as a snack to maintain the health and shine of your brand-new teeth.
Veneers can provide you with the comprehensive smile makeover you've always wanted. Keep these few tips in mind, and you can be sure to enjoy your dazzling results for many years to come!
About the Author
Dr. Torin Marracino received his dental degree from the University of Tennessee and has been delivering excellent care for well over a decade. He's also a member of several prominent organizations like the Arkansas State Dental Association and the American Dental Association. He provides a wide range of advanced and all-inclusive services, including veneers. If you'd like to schedule a consultation, visit his website or call him at 903-838-9700.