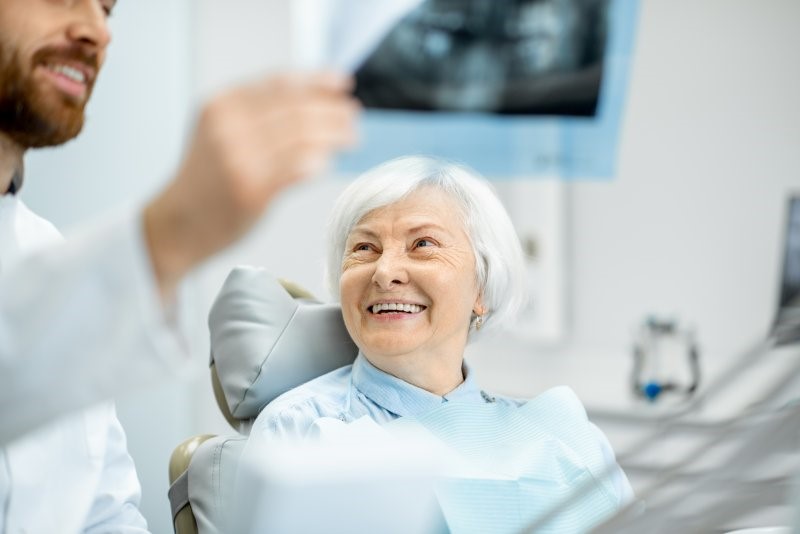 When you think of crooked or gapped teeth, the first way to fix them that comes to mind might be orthodontics. Though Invisalign and metal braces can move teeth into a more ideal position, you also have to commit to undergoing these treatments for several months or possibly years. This might not sound appealing to those who only have minor cosmetic flaws they want to fix. That's where veneers come in. Continue reading to learn about why porcelain veneers are called "instant orthodontics" and how they can benefit your beam.
Why Porcelain Veneers Are Called "Instant Orthodontics"
Porcelain veneers are thin shells that adhere to the front of the teeth. Unlike braces and Invisalign, treatment can be completed in just two visits. This is why they're called "instant orthodontics." At the first visit, your dentist will prepare the teeth by removing a small amount of enamel. This will help the veneers stick to the teeth better and will also prevent them from looking bulky.
Your dentist will then take impressions of your teeth. These will be sent to the dental lab so they can make your veneers. You will be fitted with temporary veneers to protect your teeth in the meantime. You'll come back within the next few weeks to have your permanent veneers attached to complete the look of your smile.
5 Benefits of Veneers
Veneers can do more than just make your teeth look straighter. Some of the other ways that this treatment can benefit your smile include:
Correct cosmetic issues – Along with making your teeth look less gapped and uneven, veneers can also cover up chips, cracks, discoloration, and fractures.
No wires or brackets – Unlike braces, porcelain veneers don't require any wires or brackets to give you a straighter, more uniform smile.
Simple treatment – Since the veneers process can be completed in just two visits, the procedure is much quicker than some other dental treatments.
Minimally invasive – Only a small amount of tooth enamel is removed to attach veneers, so this treatment is minimally invasive.
Low maintenance – Veneers are highly stain-resistant and can usually be maintained with a good oral hygiene routine, a healthy diet, and biannual dental visits.
Instant orthodontics are a great alternative for those who are looking to make minor adjustments to the look of their smile. If you think that porcelain veneers are a good fit for you, make an appointment with your dentist to learn more about the treatment and if it's the right choice for your smile!
About the Practice
Pleasant Grove Family Dentistry is located in Texarkana and treats patients in the surrounding area with the procedures they need to maintain healthy, bright, and beautiful smiles. Dr. Torin Marracino, Dr. Nick Cockerell, and their talented team can help patients fix lopsided or gapped smiles with instant orthodontics. If veneers aren't a good fit, they offer a range of other cosmetic treatments to give you the smile of your dreams. Visit Pleasant Grove Family Dentistry's website or call their office at (903) 838-9700 for more information on veneers or to make an appointment.