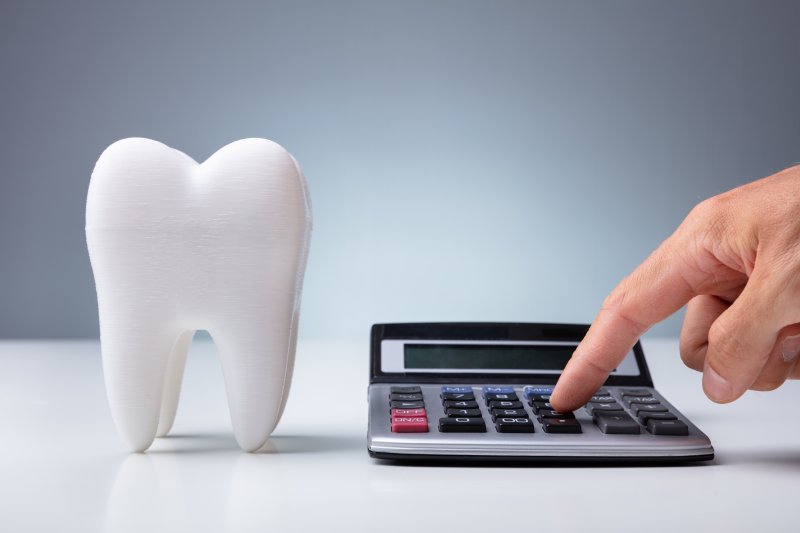 At the end of every year, over 100 billion dollars' worth of dental insurance benefits are lost because millions of people haven't maximized their plans. If you have insurance, then you've already paid for your benefits; why should you lose what you've already spent money on? Here's what you need to know about getting the most out of your personal insurance policy.
The Annual Maximum: Use It or Lose It
Many plans have a set amount of money called the annual maximum that can help pay for your dental care during the calendar year. Typically, this amount is around $1,000 to $1,500. Once January 1st arrives, the annual maximum is reset, and any money left over from the previous year goes back to the insurance company.
If you don't want to leave hundreds of dental dollars on the table, then you need to make the effort to put your current benefits to good use.
How to Put Your Insurance to Good Use
The first thing you need to do is schedule a checkup and cleaning with your dentist if you haven't already had two this year. These visits are important for keeping your smile healthy and addressing minor problems quickly. You can expect most dental insurance carriers to completely cover these basic preventive services – and if they prevent cavities or gum disease from forming, you can save even more money on treatment as well.
If you do need additional services beyond normal dental care, you stand to save more money by having the treatment done before the end of the year. This is especially true if you've met your deductible for 2019; waiting until January means you'll have to pay this amount again before receiving your dental benefits, meaning you'll spend less money out of your own pocket by having a procedure done now.
Of course, some procedures (such as root canal therapy) usually can't be completed after just one visit. Luckily, there's a trick to using end of the year dental insurance to maximize your savings in this situation. Schedule the first appointment before the end of the year so that you can spend this year's benefits; that way, you'll have next year's full annual maximum to use for the second part of the treatment.
Don't Forget: Things Change
When it comes to the cost of dental treatment, things can change every year. Your premiums might go up, or some of your benefits might vanish. Your dentist could raise their rates, which will also increase your copay. If you wait until next year, you might need to pay more for the benefits that you're already entitled to right now. That means that if you like your current coverage and want to protect your teeth as well as your bank account, you should start taking advantage of your dental insurance now!
About Pleasant Grove Family Dentistry
At Pleasant Grove Family Dentistry, our Texarkana Dentists, Dr. Torin Marracino and Dr. Milburn Haynes, pride themselves in offering the best care to their patients and creating treatment plans that exceed expectations. We are in-network with Arkansas BlueCross BlueShield, Texas BlueCross BlueShield, Dentemax, Delta Dental, and Cigna; we're happy to file claims for any PPO dental provider. To schedule an appointment, visit our website or call (903) 838-9700.